Former Canadian Green Party leader and regular Policy contributor Elizabeth May has been filing all week from COP25 in Madrid. This is her final dispatch.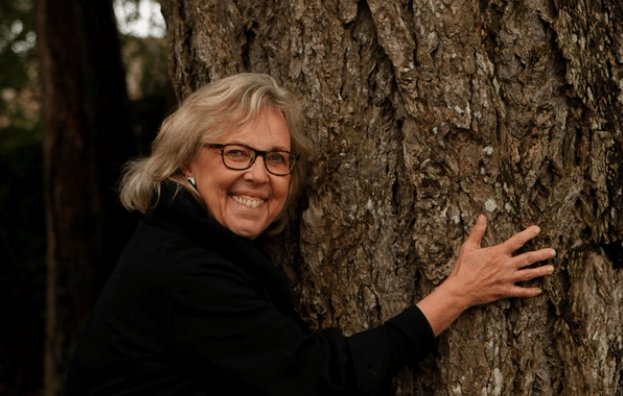 Elizabeth May
Dec. 15th, 2019
MADRID–Last I reported was Thursday, which seems like a very long time ago.
It was clear on Friday that we were going into overtime. The entire COP25 had convened in plenary late Friday afternoon for an hour of initial reaction to the draft decision text. It was clear under the polite veneer of diplomatic language that much remained to be done.
The COP25 president, Chilean Environment Minister Carolina Schmidt, set out her instructions for ministerial facilitators James Shaw (New Zealand) and Barbara Creecy (South Africa) to get back to work in ministerial consultations. The exhausted teams started in again. They were actually making progress. Some countries that would never have considered accepting some Kyoto carbon credits at the start of the COP showed flexibility as there were clear rules to flush them out of the system in a relatively short time. Countries from the developing world that had arrived in Madrid looking for a mandatory system whereby a small percentage of each trade would be set aside to provide financing to the under-resourced Adaptation Fund were being persuaded to accept a voluntary system.
Friday evening, a 7 pm press conference from the COP presidency (the chair and the UN team) advised media that it was unlikely we would have a plenary or new text before Saturday morning. Reporters tried various ways to determine how long this may go. The answer: As long as it takes.
We went into overtime hours, past midnight Friday. Long hours of talks went through the night into Saturday. By Saturday morning, many delegations were thin on the ground. Many ministers had had to leave, and still the negotiations continued, with Minister Schmidt taking them all on herself. She didn't sleep for days as far as I could see, and she kept focused and hoping the COP could bring in an agreed text on Article 6 (the section of the Paris Agreement that authorizes international emissions trading), as well as critical issues around loss and damage (the Warsaw International Mechanism), climate finance, strong language on human rights, gender, just transition and Indigenous rights.
As the clock ticked past midnight in Madrid, negotiations were still underway. Things got more difficult as the cafeterias were disappearing from the trade centre. Coffee booths were shuttered. They continued throughout the night and early morning hours. At around 3:30 AM Sunday, I thought that the flexibility from all sides was going to result in a workable set of rules for Article 6. But as was made clear from a number of delegations, the U.S. and Brazil blocked that text.
It is quite typical for climate negotiations to over-run their allotted time. Conferences of the Parties are always supposed to end by Friday evening of week two. They almost never do. Up until this COP, the longest and latest COP had been in 2011 in Durban, COP17, when negotiations wrapped at 6:30 AM on the Sunday morning. In Madrid, we smashed the record — running 44 hours late, into Sunday afternoon.
COP25 has finally drawn to its protracted and uninspired wrap up. For much of this COP, participants felt that we were in a state of suspended animation. The key negotiations took place behind closed doors. Ministers negotiated directly with each other in smaller groups and even one on one. The typical rooms full of negotiators, ministers and even heads of government arguing over every line — and sometimes even on punctuation marks — was replaced in this meeting with closed-door negotiations. And not every country was invited to every discussion.
So, did COP25 achieve anything? It's a glass half full-half empty problem. The good news, the glass wasn't smashed on the floor. That was Copenhagen. We are on track, with good language in the COP25 decision to ask for the highest possible ambition in new targets to be tabled in 2020, preferably in the spring. And we did not end up with the very controversial Article 6 having rules that would have damaged the whole Paris effort to hold global average temperature increase to no more than 1.5 degrees. There was no decision at all on Article 6. It gets punted to next year.
I am so tired now, after being in this facility for the last 29 hours, I know I need time to study the final decisions, which I know are better than what might have been. But the USA, Brazil, and Australia have been outrageous. At least, we avoided damage to the Paris goals. We move to next year's mandatory new targets. But no one will boast of the wonderful work done in Madrid. It is a massive disappointment at a time we need real action.
Elizabeth May is the former Leader of the Green Party of Canada.
Click here to read the article as it was originally published in Policy Magazine.